Come and enjoy Jersey Shore Fishing at it's finest. Reel Happy - Highlands NJ - Sandy Hook Fishing Charters offers day and night Fishing Trips, from the Raritan Bay at Sandy Hook to the Open Ocean.This year the boat is on a floating dock ,which is more accessible for my customers to get on board the vessel without no worries. Come down to enjoy your day out fishing with us and we will work hard to put you on the fish!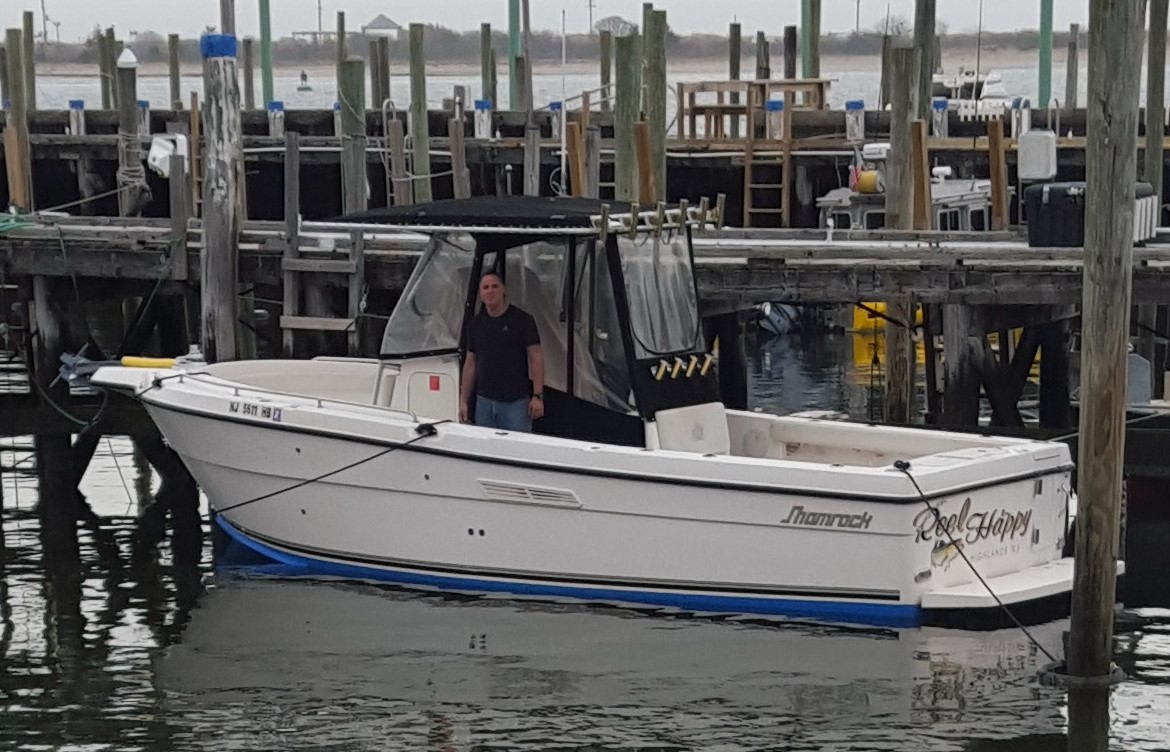 We supply all bait, tackle,bottle water and other equipment. Using various methods such as casting lures, drifting live bait, chunking, and trolling Reel Happy Fishing Charters offers the chance to catch many types of fish including :
Blackfish | Blues | Summer Flounder/Fluke | Sea Bass | Striped Bass | Porgy | Weakfish
Whether a seasoned fisherman or a first time amateur, Reel Happy Highlands NJ Fishing Charters welcomes all to experience Jersey Shore fishing.
Sailing from the Bakers Basin Marina, with easy access from all major New Jersey highways and routes. Bakers Basin Marina is a full service facility with ample parking. Please call for available dates and times.  Discounts on your second fishing trip after chartering you first trip with us! We will also be posting open boat trips on days when a charter is not booked this season.
Sailing from the Highlands offers some great fishing location like Sandy Hook Bay, Raritan Bay and the Atlantic Ocean for bottom fishing. Sandy Hook Reefs , Romer Shoal and Shrewsbury Rocks for some action.
Inquire Now For 2017 Season
(2017 Spring Season Starts April 1st )
Sandy Hook Spring Striper Fishing Starts  April till June
Blues - From  June  till Sept.
Bottom Fishing All Season
Highlands NJ - Sandy Hook Fishing Charters